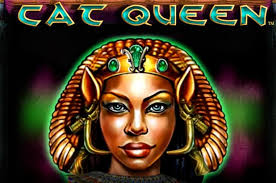 Playtech er det spillutviklerselskapet som står bak slotspillet Cat Queen. Til tross for at det er Casino Technology som står bak driften av spillet, er det Playtechs plattform og programvare som har blitt brukt til å utvikle spillet. Spillet har fått tema som omhandler gammel egyptisk tid, og dette legger man fort merke til så fort man begynner å spille. Cat Queen har mye å tilby sine spillere. Blant annet vil man legge merke til at spillet har et ganske originalt oppsett. I tillegg så finner man flere spesialfunksjoner, samt en jackpot som kan vinnes hvis man tar med seg litt flaks inn i spillet.
Spillets tema
Temaet som er valgt til slotspillet Cat Queen er gammel egyptisk tid. Det er mye mystikk og historie rundt dette temaet og mange klassiske symboler som forbindes med denne tiden. Spillets tema tar spilleren med seg gjennom et flust med symboler som alle forbindes med gammel egyptisk tid. Symbolene som man finner i spillet er blant annet sphinxen, ulike egyptiske guder og så klart kattedronningen, som er hovedkarakteren i spillet. Man vil også se pyramider i tillegg til ulike kjente figurer fra gammel egyptisk tid. Spillets tema er klart og tydelig så fort man kommer i gang med spillet.
Grafikk og lyd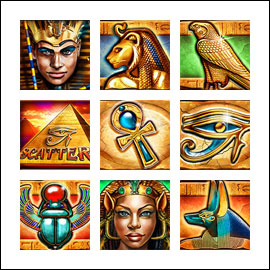 Grafikken i spillet er det som setter standarden for spillets tema og den totale spilleopplevelsen. I Cat Queen finner man en grafikk som viser tydelig hva spillets tema er. Rundt hjuloppsettet i spillet så ser man en stolpe på hver side som er dekorert med et klassisk egyptisk motiv. Grafikken inneholder også mye gull, som gjerne forbindes med egyptisk tema. Symbolene er godt utviklet i forhold til grafikken og er alle klare og tydelige bilder. Man finner ikke et flust med animasjoner og slik i spillet, men det er en god standard på grafikken, og det er egentlig det som trengs. Lydbilde som er lagt på spillet er tilpasset spillets tema og skaper en helhet i spillet. Det er en viss stemning som på opprettholdes når man spiller et spill med et så kjent og mystisk tema.
Spille disse online casino
Oppsett og innsats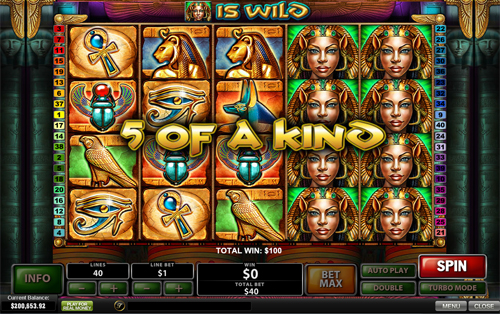 Oppsettet i Cat Queen er ganske originalt i forhold til det man er vant til i andre slotspill. Man finner 5 hjul og 4 rader med symboler, noe som er ganske unormalt. I tillegg finner man 40 innsatslinjer som man kan legge innsatsen sin på. Før man setter i gang spillet så er det viktig at man har justert innsatsnivået man ønsker å spille med. Myntverdien kan justeres av spilleren selv, så lenge man holder seg innenfor grensene som er satt i spillet på forhånd. Myntverdien kan ligge på mellom 0,01 og opp til 20 per mynt. Myntverdien man velger vil da automatisk bli innsatsen man legger per innsatslinje. Hvis man satser med høyest mulig innsats så vil man satse 800 mynter, per spillerunde. Det vil si at det er et ganske høyt innsatsnivå i Cat Queen. Etter hver runde kan spilleren velge å benytte seg av gamblefunksjonen i spillet. Dette gir spilleren muligheten til å doble sin opprinnelige gevinst. Gamblefunksjonen fungerer slik at man får gjøre et valg mellom to kort. Man skal altså velge ett av disse to kortene – og håpe på at det kortet man velger er høyere enn det kortet som vises på skjermen. Hvis kortet man velger er høyere vil man få doblet gevinsten sin.
Spesialfunksjoner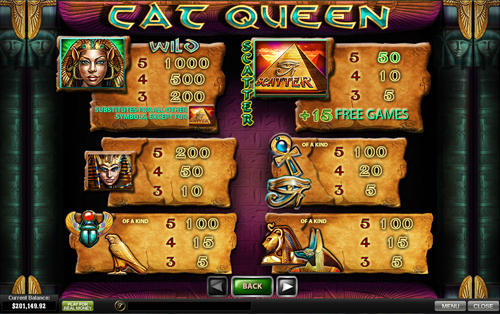 I Cat Queen finner man to forskjellige spesialsymboler, i tillegg til gratisspinn som kan aktiveres underveis. Wildsymbolet kommer i form av Cat Queen selv, og fungerer som spillets joker. Det vil si at wildsymbolet kan erstatte alle andre symboler, bortsett fra scattersymbolet. Wildsymbolet kan dukke opp som stablet wild på hjulene. Det vil si at wildsymbolene bygger seg oppå hverandre, slik at man kan ende opp med et helt hjul som er dekket av wilds. Hvis man får en kombinasjon på fem wildsymboler vil man få en utbetaling på 1 000 mynter per mynt spilt. Scattersymbolet er designet i form av en pyramide, og er det symbolet som kan aktivere gratisspinnene. Når man får en kombinasjon på fem slike symboler vil man få 15 gratisspinn, i tillegg til at utbetalingen ligger på 2 000 mynter per mynt spilt. Gratisspinnene kan bli reaktiverte underveis i de første gratisspinnene, så er man heldig kan man altså få en hel del gratisspinn når man spiller. Når man aktiverer gratisspinnene så vil man legge merke til at skjermen endrer farge.