Tema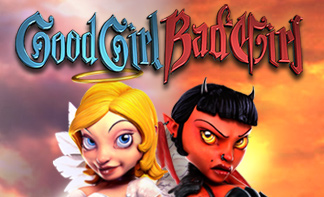 Det har lenge vært en kamp mellom det gode og onde på jord, og det har pågått helt siden tidenes morgen. Kampen er faktisk også et av de aller mest brukt og mest populære temaene i litteratur, spill, film og populærkultur. De siste årene har jo også spilleautomater endt opp med å bli en del av populærkulturen, og da er det selvfølgelig slik at dette temaet om kampen mellom det onde og det gode også har ankommet spilleautomatens verden. I Betsofts spilleautomat Good Girl, Bad Girl er denne kampen veldig tydelig. De har virkelig klart å utnytte dette temaet til det fulle, også i spillets bonusfunksjoner. Good Girl, Bad Girl spiller altså på det konseptet som Ash Gaming også benyttet i sin spilleautomat med navnet Angel or Devil. I den kan man selv velge hvilken side man ønsker å stå på, og det samme gjelder her i denne spilleautomaten Good Girl, Bad Girl. Dersom man vil være på den gode siden og ha sjansen til å vinne oftere, har man litt mindre summer, eller om man heller vil være på den onde siden og ha større sjanser på gevinstene som også vil være større. Eller kanskje man ønsker å være litt begge deler.
Grafikk og lyd
Dersom man skal klare å beskrive både grafikken og lyden i denne spilleautomaten med kun ett ord, er det eneste ordet som passer å bruke: «Betsoft». Good Girl, Bad Girl er en av Betsofts spilleautomater som er i serien Slots 3. Her innebærer det altså at det er 3D-grafikk, noe som betyr flotte animasjoner – og selvfølgelig mange ulike lydeffekter, i tillegg til mye, mye mer. Hjulene skal også rammes inn på en pen måte, og til venstre for hjulene kan man se en engel som svever. Bak denne engelen ser man en trapp og en port man regner med skal forestille porten til himmelen. Til høyre for hjulene vil man derimot se en djevel som svever, og bak henne ser man en port som da mest sannsynlig leder inn til helvete. Når det kommer til symbolene i denne spilleautomaten, er de laget i form av engelen og selvfølgelig djevelen. Det finnes også en snill katt, samt en katt som ser hakket slemmere ut. Dette er da symboler som finnes i tillegg til standard kortsymboler. Noen av symbolene er plassert mot en himmelblå bakgrunn, og andre symboler er plassert på en betydelig mørkere bakgrunn.
Innsats og oppsett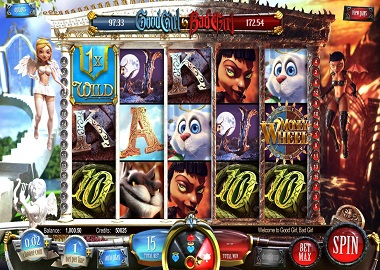 Good Girl, Bad Girl har hele 15 spillelinjer som man kan velge mellom. Disse er fordelt utover 5 hjul og 3 rader med symboler. Før man setter i gang for å snurre hjulene så må man velge om man ønsker å spille på engelens side eller på djevelens side, eventuelt på begge samtidig. Dette gjør man enkelt og greit med en innstilling i midten av skjermen under hjulene. Dersom man velger engelen eller djevelens side, er innsatsen forutbestemt til 15 ganger myntverdien som kan være mellom 0,02 og opp til 1 euro, og innsatsnivået kan være på mellom 1 og 5. Dersom man i stedet velger å spille på begge sidene, blir innsatsen doblet opp til 30 ganger innsatsnivået og myntverdien. Dette kommer av at spillelinjene går fra begge sider fra det kombinerte versjonen av spillet. Den aller laveste innsatsen i spillet er på 0,30 euro og det høyeste innsatsen er på 75 euro. Begge disse tallene dobles dersom man spiller med begge sider.
Spill på disse online casinoene
Symboler og bonusfunksjoner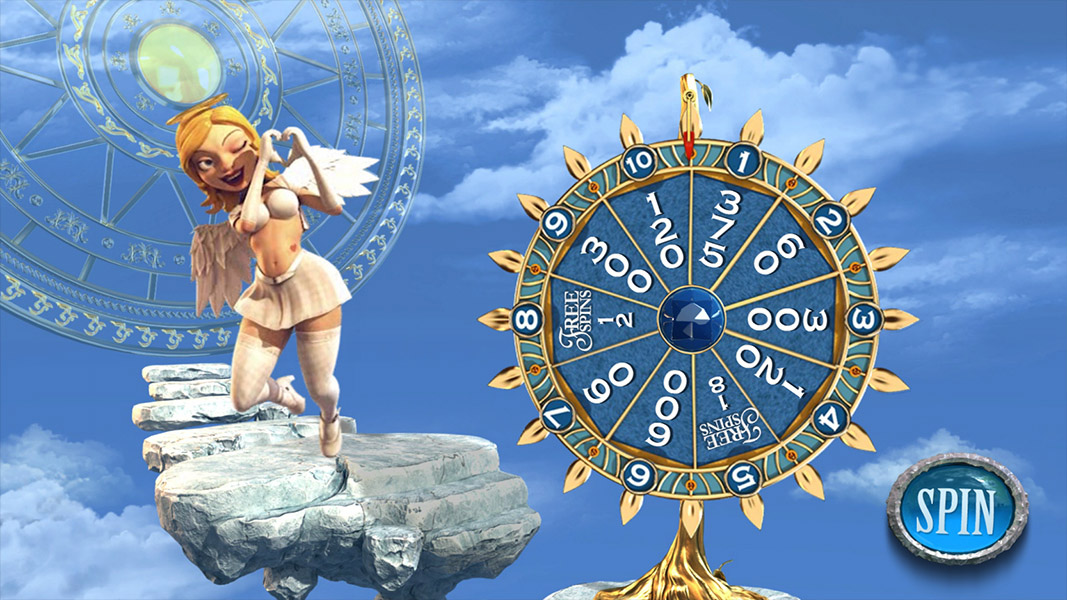 Good Girl, Bad Girl er virkelig fullstappet med spesialsymboler og bonusfunksjoner. Man kan blant annet finne wildsymboler, gratisspinn, bonusspill, progressive jackpotter og en «kvitt eller dobbelt»-funksjon som alltids pleier å være populær. Det som er litt spesielt her er at de fleste av disse funksjonene finnes i to ulike versjoner; en god og en ond. Det samme gjelder wildsymbolet. Good Girl, Bad Girl har også en progressiv jackpot, eller faktisk to om man skal være helt korrekt. Denne har man muligheten til å vinne når tre eller flere symboler som viser et lykkehjul dukker opp på hjulene. Hvilken av de to jackpottene som man får muligheten til å vinne, avgjøres av hvilken spillemodus som er blitt valgt. Deretter skal man sette i gang å snurre lykkehjulet, og så er det bare å krysse fingrene. Dersom man ikke får denne jackpotten, kan man likevel ha sjansen til å vinne andre kontantgevinster eller gratisspinn. Det er rett og slett vanskelig å ende opp med å gå hjem tomhendt fra denne spilleautomaten.