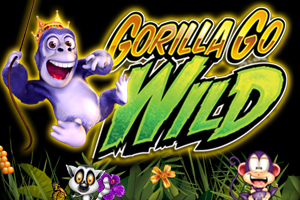 NextGen Gaming er blitt et veldig kjent spillutviklerselskap og det er de som står bak den nye spilleautomaten som har fått navnet Gorilla Go Wild. Det som først og fremst gjør Gorilla Go Wild til en spesiell spilleautomat er det at den er laget helt spesielt til et nettkasino, nemlig William Hill Vegas. NextGen Gaming har fått tildelt denne oppgaven og de har tydelig tatt den veldig seriøst for resultatet er utrolig bra. Det er tydelig at de som jobber i NextGen Gaming tar jobben sin på alvor og de viser også at de liker det de driver med. NextGen Gaming har imponert den siste tiden med andre spilleautomater også, som da er tilgjengelig hos flere forskjellige nettkasinoer, men i Gorilla Go Wild så har de satt inn flere helt spesielle ting som gjør at spillet helt tydelig skiller seg ut fra andre spilleautomater. Spilleskjermen i spillet er laget på en utrolig bra måte og viser en spilleautomat av høy kvalitet. I tillegg så har man flere morsomme 3D-effekter og noen virkelig bra spesialfunksjoner. Gorilla Go Wild er virkelig full pakke når det kommer til spilleautomater.
Spillets gang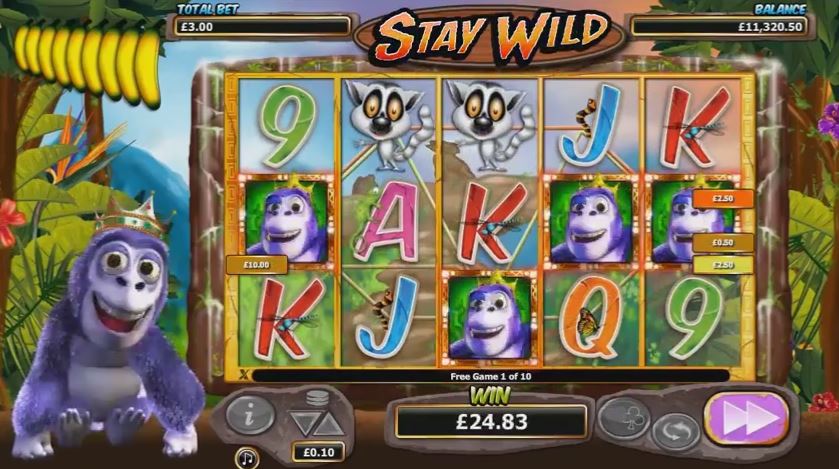 Gorilla Go Wild er kanskje satt opp på en helt unik måte og viser hvor bra en spilleautomat egentlig kan bli, men er det en ting som NextGen Gaming har fulgt i denne spilleautomaten, så er det oppsettet til selve spillet. I oppsettet så har de virkelig fulgt tradisjonen, hvor man har fem hjul, tre rader med symboler og totalt i spillet så har man 25 innsatslinjer. Innen man kan sette i gang spillet så må man se gjennom oppsettet og innsatsalternativene man har og spilleren selv må så tilpasse alt. Det høres kanskje ut som mye jobb for å sette i gang en spilleautomat, men det er faktisk ikke så ille. Innsatslinjene i Gorilla Go Wild er laget som faste innsatslinjer. Det vil si at spilleren ikke har noen mulighet til å justere om på dem. Det er med andre ord kun en ting som spilleren må konsentrere seg om og det er hvor mye som skal settes som innsats per innsatslinje. Innsatsen settes i form av en myntverdi og den justerer spilleren veldig enkelt ved å bruke pilene som er satt nederst på spilleskjermen. Når man har fått satt myntverdien på ønsket nivå så er det bare å trykke på spinnknappen som også er nederst på spilleskjermen, og så er man i gang.
Spilleskjermen og grafikken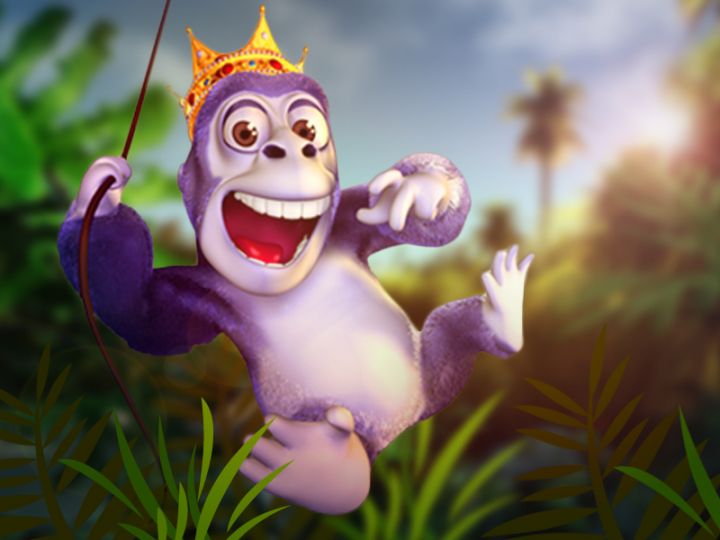 Spilleskjermen som man møter når man setter i gang Gorilla Go Wild er utrolig leken og fargerik. NextGen Gaming har gjort en god jobb med å få frem spillets tema og det er gjort på en god måte. Det er masse animasjoner og 3D-effekter som dukker opp på spilleskjermen og det er med på å gjøre spillet litt mer levende. bakgrunnsbildet man ser viser tydelig at man befinner seg i en jungel. Det er masse ulike grønne vekster som dukker opp og man kan skimte noen bananer som henger i trærne. På venstre side av spilleskjermen så har man en animasjon av en gorilla, og denne er nemlig spillets hovedkarakter. Han har fått navnet Gary the gorilla og han er plassert på siden av spillets hjul og er der for å hjelpe. På toppen av spilleskjermen så har man spillets logo, som er formet i gule og grønne blokkbokstaver. Under spillets logo så har man spillets hjul, som er pyntet opp med alle symbolene i spillet. Hjulet er laget slik at bakgrunnsbildet skinner gjennom og symbolene er plassert over det. Symbolene er i form av ulike jungeldyr, i tillegg til at man har 10, J, D, K og A – symbolene fra en vanlig kortstokk.
Spille disse online casino
Spillets spesialfunksjoner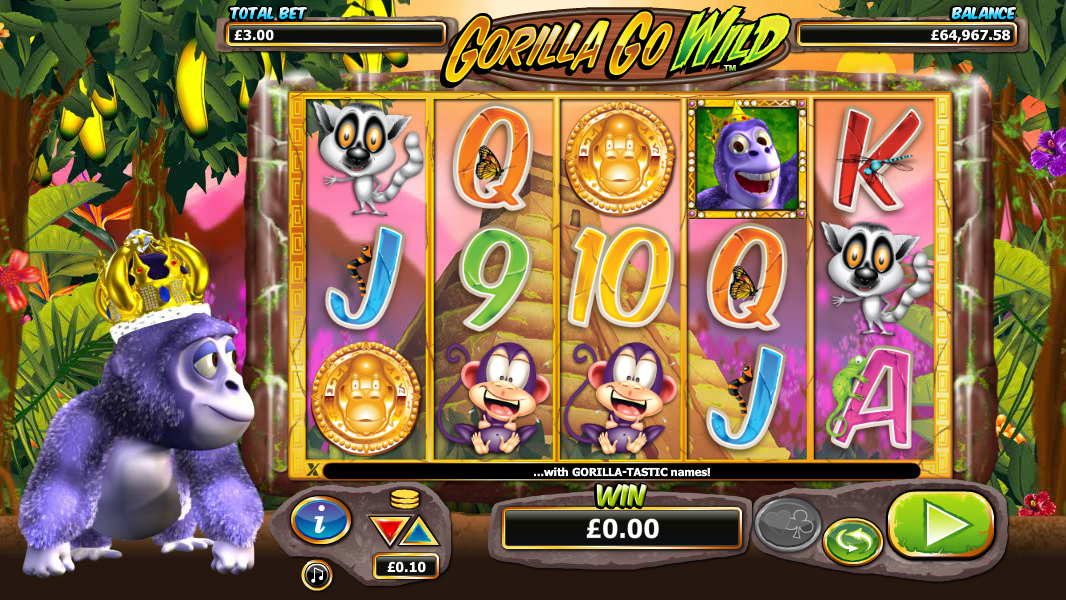 Det er to spesialsymboler å finne i spillet, og det er wildsymbolet og scattersymbolet. I tillegg til dette så har man gratisspinnrunder og et bonusspill som kan bli aktivert. Wildsymbolet og scattersymbolet er de som betaler ut best i egen verdi i spillet. Fem wildsymboler betaler ut 1000 mynter mens fem scattersymboler betaler ut 2500 mynter. Wildsymbolet er i form av Gary the gorilla og underveis i spillet så vil han spise bananer. Går han tom for bananer på den posisjonen på hjulene så vil man se at han beveger seg til en annen plass på hjulene. Det er også dette symbolet som kan aktivere bonusspillet i Gorilla Go Wild, hvor man har sjansen til å få en multiplikator på 100. Scattersymbolet i spillet aktiverer gratisspinnrundene i spillet, men de kan også aktiveres av wildsymbolet.