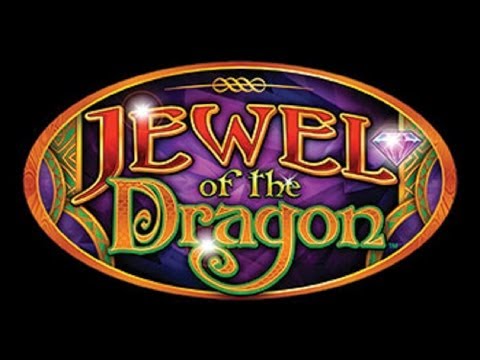 Bally er det spillutviklerselskapet som står bak spilleautomaten Jewel of the Dragon og Bally har helt klart fått til å skape et helt unikt spill. Alt fra tema til oppsettet i spillet gjør at spillet skiller seg ut fra de andre spillene på markedet. Det er ganske imponerende hvis man tenker på det at Bally er et spillutviklerselskap som i utgangspunktet begynte å lage enarmede banditter og spilleautomater for ekte kasinoer. Det er ganske mye som skal gjøres annerledes når det kommer til spilleautomater for nettkasinoer, men Bally ser virkelig ut til å gjøre det bra. Jewel of the Dragon er helt klart et bevis på dette, for spillet kommer helt klart til å imponere markedet. Jewel of the Dragon er faktisk en videoslot som er inspirert av en spilleautomat som Bally har laget for ekte kasinoer, så her har de hatt mye bra å hente.
Spillets spesialfunksjoner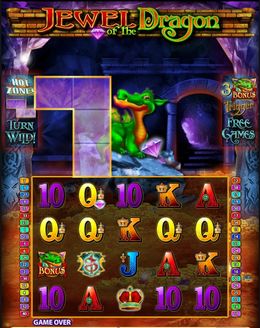 I hovedsak så finner man to spesialfunksjoner i Jewel of the Dragon og det er wildsymboler og gratisspinn. Det høres kanskje lite ut for en videoslot, men ser man nærmere på det så vil man innse at Bally har lagt inn mer enn nok spesialfunksjoner innen disse to tingene. Wildsymbolene i spillet fungerer slik de pleier, ved at de er spillets joker. Det gjør at de kan erstatte alle andre symboler på hjulene, bortsett fra spillets scatter. Det som er spesielt med wildsymbolene i Jewel of the Dragon er at de blir plassert ut i spillet på en helt spesiell måte. For hver gang man spinner i gang hjulene i spillet så vil man se at det blir plassert ut et mønster som består av mellom to og 20 ruter med wildsymboler. Disse wildsymbolene blir plassert over det originale hjuloppsettet og de vil da etter hvert ferdes fra toppen av hjulene og nedover. Det er helt tilfeldig hvor mange wildsymboler som blir utdelt for hver spillerunde, men de som havner over et eller flere av spillets hjul vil da erstatte de symbolene som allerede er der. Med litt flaks så kan man da faktisk ende opp med å erstatte 20 symboler på hjulene med wildsymboler. Spillets scattersymbol er det symbolet som kan aktivere gratisspinnene i spillet. Man trenger kun tre scattere fordelt på hjulene for å sette i gang med gratisspinn. Det høyeste antallet man kan få av gratisspinn er åtte, og det er uansett hvor mange scattere man får. Fordelen ved at man får flere scattere på hjulene er at man da får tildelt en høyere kontantgevinst. De spesielle wildsymbolene i spillet er ikke aktive under gratisspinnene, for da får man heller «sticky wilds» på hjulene. Det vil si at hvis det dukker opp et wildsymbol på hjulene underveis i gratisspinnene, så vil dette wildsymbolet blir sittende fast i den posisjonen helt frem til man har spilt gjennom alle åtte gratisspinnene.
Oppsett i spillet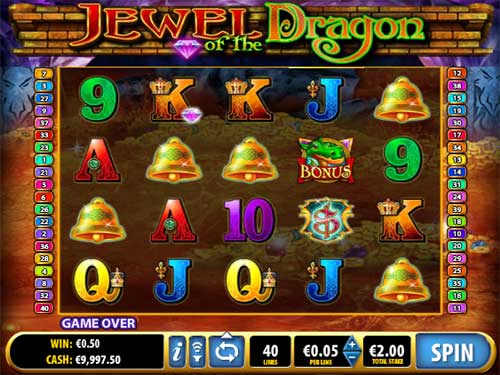 Oppsettet som man finner i Jewel of the Dragon er på fem hjul, fire rader med symboler og til sammen så har man 40 innsatslinjer. Bally pleier å ha faste innsatslinjer i sine spill og det er ikke noe annerledes når det kommer til Jewel of the Dragon. Med andre ord så trenger man ikke tenke på å endre noe på antall innsatslinjer. Faktisk så trenger man heller ikke å tenke på å justere myntverdi eller antall mynter per innsatslinje. Innsatsen i Jewel of the Dragon justeres kun ved at man bestemmer hvor mye man ønsker å satse per innsatslinje. Per spillerunde i spillet så kan man da ha en innsats på mellom 0,40 euro og opp til 400 euro.
Spill på disse online casinoene
Grafikk i spillet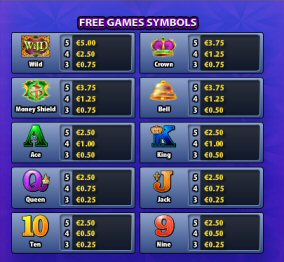 Spilleskjermen man har foran seg i Jewel of the Dragon kommer nok til å imponere de fleste. Det første som kanskje treffer øye er at man har en drage i 3D som sitter på øverste del av spilleskjermen. Han er flott animert og viser tydelig hva spillet handler om. Resten av bakgrunnen som man har i spillet er designet for å se ut som en slags grotte, og det er brukt veldig mange flotte farger. Over dragen så finner man spillets logo, som da er formet i ulike bokstaver som er i ulike farger. Hjulene i spillet lar bakgrunnsbildet komme frem og der kan man se en mengde gull. Over dette så har man spillets symboler, som kommer i litt blandet form. Man finner symboler som er i form av et skjold med en drage, men man har også noen klassiske symboler på hjulene, slik som en gullbjelle.