Om spillet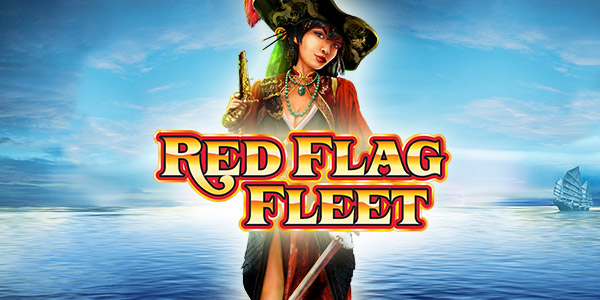 Markedet for spilleautomater vokser og vokser for hver dag som går, og det er sjeldent man kommer over en spilleautomat med et tema som man ikke har sett tidligere. Williams Interactive, som er spillutviklerselskapet som står bak spilleautomaten Red Flag Fleet har derimot klart å finne et veldig originalt tema og har gjort en utrolig god jobb med å presentere det. Det er en godt utviklet spilleautomat man finner i Red Flag Fleet og temaet er nesten litt imponerende. Williams Interactive har nemlig tatt for seg et sjørøverskip som het Ching Shi. Dette skipet ble brukt til mye plyndring langs den kinesiske kysten på 1800-tallet. Det er mildt sagt et originalt tema og i tillegg har man litt historie å pakket temaet inn i. For å følge opp det veldig originale temaet har Williams Interactive også klart å få inn noen unike spesialfunksjoner i Red Flag Fleet, noe som virkelig gjør spilleautomaten interessant. Det er rett og slett en spilleautomat man bør prøve ut, i alle fall hvis man ønsker å oppleve noe nytt innen den vide verden av spilleautomater.
Grafikk og lyd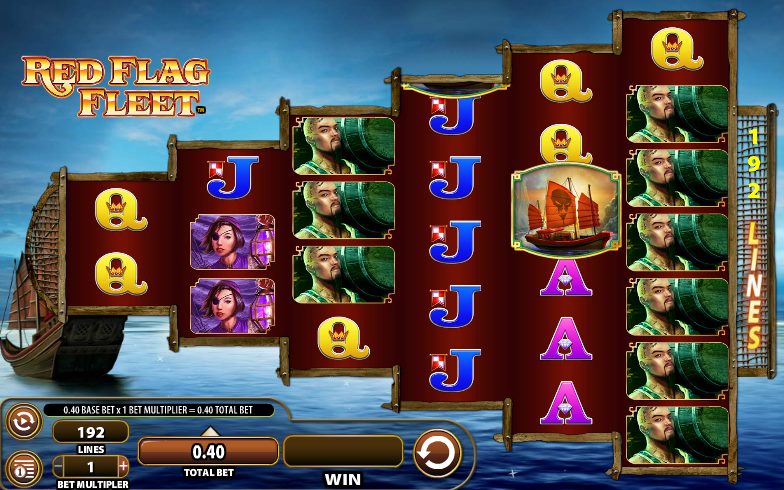 Grafikken i en spilleautomat er utrolig viktig, da det trolig er det spilleren legger merke til aller først. Williams Interactive har vært påpasselig med dette i Red Flag Fleet og det ser virkelig ut som de har gitt alt de har i denne spilleautomaten. Grafikken er utrolig god og presenterer temaet på en veldig god måte. Det er et vakkert bilde som møter spillerne når de setter i gang spillet og i tillegg har man et utrolig godt lydbilde. Det er rett og slett full pakke i Red Flag Fleet. Bakgrunnen i spillet er utformet som et stort åpent hav og på venstre side av spilleskjermen finner man skipet. Det er tydelig høy kvalitet på grafikken for bilde er utrolig skarpt. Øverst i venstre hjørne finner man spillets logo som er utformet i noen enkle, men pene bokstaver. Nederst i venstre hjørne finner man spillets knapper, som er designet veldig enkle og lar bakgrunnen skinne igjennom. Spillets hjul er satt opp på en veldig original måte og de er rammet inn av trerammer. Bakgrunnen på hjulene er i en dyp rødfarge og fargen står virkelig bra til spillets symboler. Symbolene er todelt, hvor noen er tilpasset tema og formet som ulike bilder, mens noen av symbolene er hentet fra en vanlig kortstokk. Symbolene som er tilpasset tema er formet som blant annet skipet og noen sjørøvere. Symbolene som er hentet fra en vanlig kortstokk er utformet i enkle blokkbokstaver, men pyntet opp med ulike farger. Lydbildet som er lagt på spillet løfter hele spilleopplevelsen. Bakgrunnsmusikken er i klassisk kinesisk form og i tillegg har man flere gode lydeffekter. Blant annet kan man høre et skip som knirker og knarker mens det flyter på havet.
Innsatser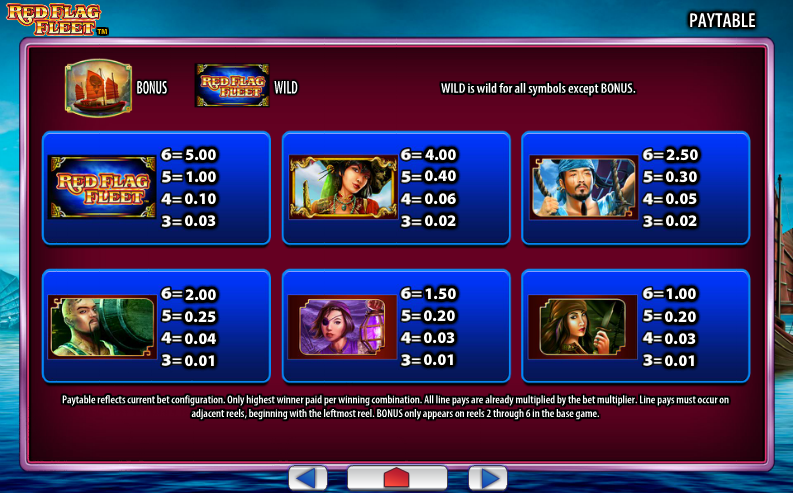 Oppsettet på hjulene i spillet er utrolig unikt og hjulene er rett og slett asymmetriske. Hjulene går fra å ha to symboler og opp til å ha syv symboler. Med dette spesielle oppsettet har man hele 192 innsatslinjer, men man trenger vel og merke ikke å satse 192 mynter per spillerunde. Innsatsen er enkel å justere opp og ned, ved å bruke knappen som man finner nederst på spilleskjermen. Man kan enten justere innsatsen manuelt eller kan man velge en total innsats per spillerunde. Innsatsen kan ligge på mellom 0,40 euro og opp til 80 euro. Selvfølgelig har automaten også en enkel autospinnfunksjon.
Spille disse online casino
Spesialfunksjoner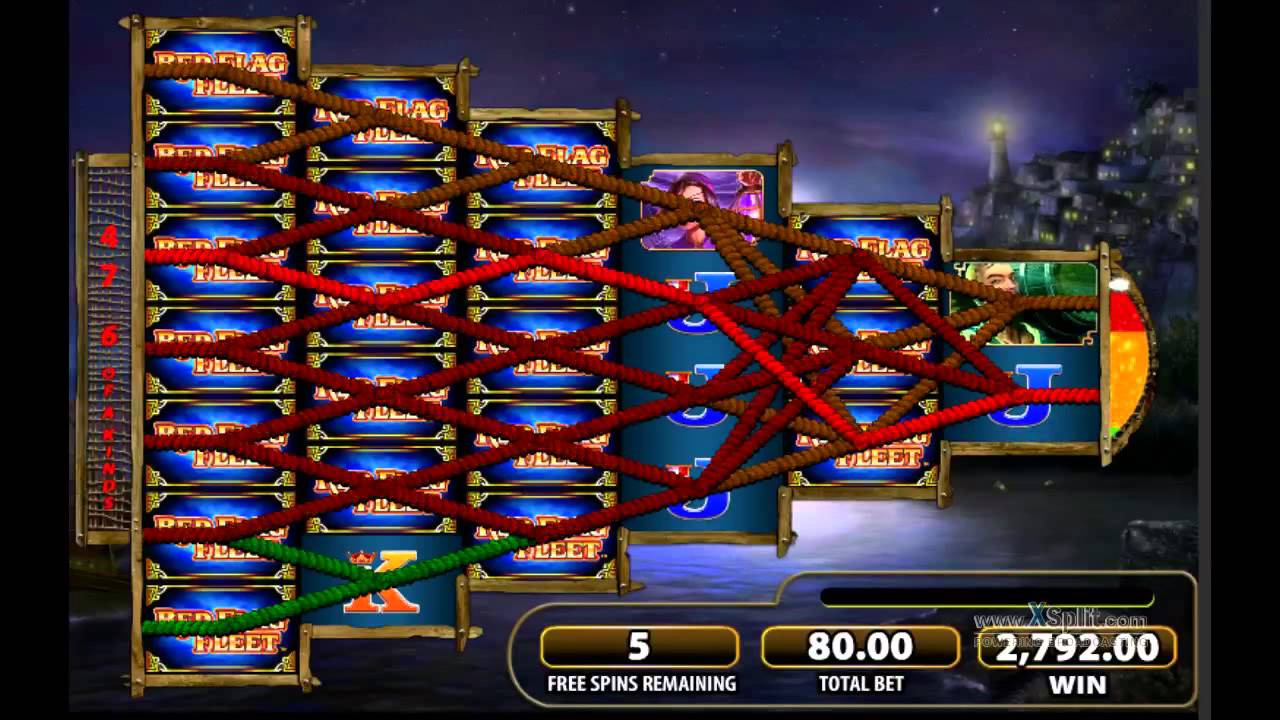 Wildsymbolet, som er formet som spillets logo, fungerer som spillets joker. Den kan med andre ord erstatte alle andre symboler på hjulene og bidrar til å øke vinnersjansene på hjulene. Bonussymbolet er det symbolet som kan aktiverer gratisspinnrundene i spillet, og den er formet som et sjørøverskip. Hvis man får tre bonussymboler spredt på hjulene vil man få tildelt fem gratisspinnrunder. Hvis man får fire bonussymboler vil man få tolv gratisspinnrunder, i tillegg til en multiplikasjon som ganger innsatsen med ti. Får man fem eller fler bonussymboler på hjulene vil man få 50 gratisspinnrunder, i tillegg til en multiplikasjon på 50 ganger innsatsen. I tillegg til disse gode gevinstene, vil man også se at to eller tre av hjulene i spillet vil bli gjort om til wildsymboler underveis i gratisspinnrundene. Det eneste hjulet som ikke kan bli dekket av wildsymboler er det sjette hjulet i spillet. Denne funksjonen kan bidra til flere vinnende kombinasjoner og enda flere gevinster underveis. Det er mange ulike måter å vinne på når man spiller Red Flag Fleet.