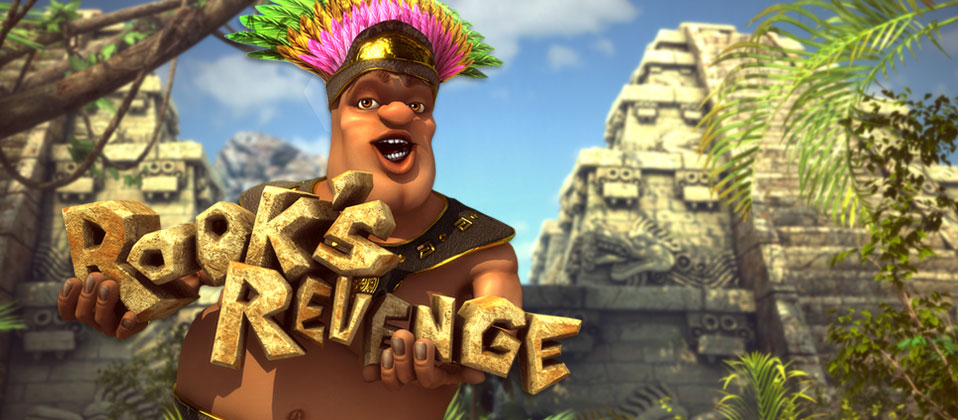 Betsoft heter spillutviklerselskapet som står bak slotspillet Rook's Revenge. Spillet har blitt mye sammenlignet med det populære spillet Gonzo's Quest som kommer fra Net Entertainment. Det er mange likheter mellom de to spillene, men det skal også sies at Betsoft helt klart har fått til å lage et slotspill som skiller seg ut også. Det er flere store forskjeller mellom de to slotspillene, til tross for at tema er ganske likt. Rook's Revenge har fått mye positive tilbakemeldinger fra spillere som har prøvd ut spillet. Det er mange nettkasinoer som lar spillerne sine sette karakter til de ulike spillene, og Rook's Revenge har fått utmerkede karakterer. I Rook's Revenge finner man mange ulike effekter og spesialsymboler, i tillegg til en utrolig god grafikk som setter standarden for hele spillet.
Spillets tema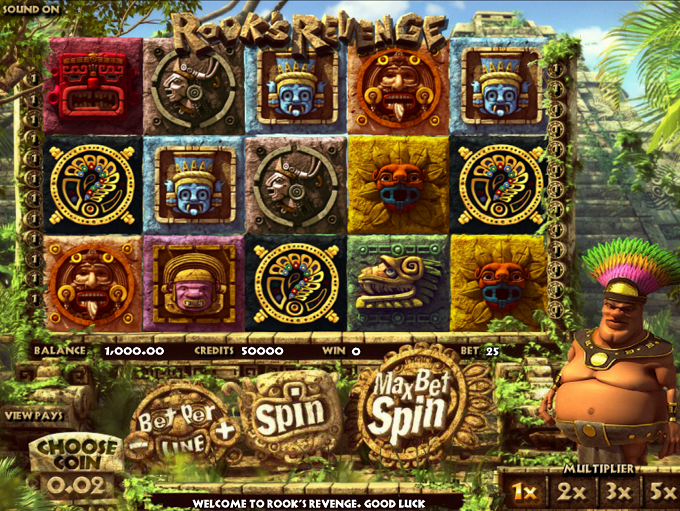 Temaet i spillet har allerede blitt sammenlignet med det som er å finne i spillet Gonzo's Quest. Tema omhandler nemlig aztekernes rike, og dette er tydelig gjennomgående gjennom hele spillet. Rook er han som er hovedkarakteren i spillet, og det er han man ender opp med å følge i løpet av spillet. Underveis i spillet kan det hende at man får se Rook som gjør ulike oppvisninger på skjermen. Han har altså fått tildelt en ganske morsom karakter.
Grafikk og lyd
Betsoft er godt kjent for de gode grafikken som pleier å være standarden i slotspillene de gir ut, og Rook's Revenge er såklart ikke noe unntak. Grafikken er gjennomgående av topp kvalitet, og det er rett og slett ingenting å peke på. Det er tydelig at Betsoft er alltid oppdatert på det aller nyeste innen grafikk og lyd til slotspill. Grafikken er blant annet i 3D, og man da ser blant annet Rook selv. Han er så klart animert slik at man får se flere bevegelser fra han underveis i spillet. Symbolene i spillet er sogså tilpasset godt til spillets tema, og de kommer alle i form av ulike gudesymboler fra aztekernes rike. Alle symbolene har utrolige detaljer som gjør at de virkelig står ut i spillet. Lydbildet som er lagt på spillet kunne ikke ha passet bedre til den utrolige grafikken og selve temaet i spillet. Det er en slags jungelinspirert bakgrunnsmusikk som tar spilleren med til aztekernes rike, i tillegg til at man underveis i spillet hører ulike lydeffekter som er med på å øke den totale spilleopplevelsen.
Spille disse online casino
Oppsett og innsats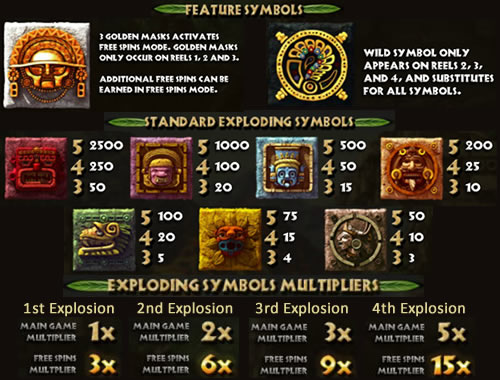 Oppsettet i Rook's Revenge er ganske klassisk når det kommer til slotspill. Man finner fem hjul og tre rader med symboler, og man har til sammen 25 innsatslinjer å spille på. Noen justeringer kan spilleren gjøre selv i forhold til ønsket innsats. Myntverdien er det første man bør justere. Her er det opp til en selv å velge hvor mye eller hvor lite man skal satse, så lenge man holder seg innenfor minimums- og maksimumsnivåene. Myntverdien i spillet kan ligge på mellom 0,02 kr og opp til 0,50 kr. Totalt har man fem ulike innsatsnivåer, det vil si at man kan satse mellom 1 og opp til 5 mynter per innsatslinje. Ønsker man å satse fullt med en gang kan man benytte seg av max bet-knappen som finnes i spillet. Da vil spillet automatisk fungere med høyest mulig innsats i spinnene.
Spesialfunksjoner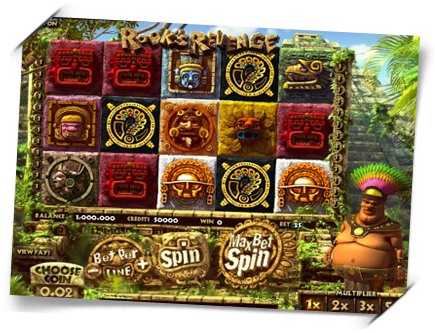 Spesialfunksjonene i Rook's Revenge blir tydelige med en gang man begynner å spille. Spillet har nemlig noe som heter eksploderende standardsymboler. Denne funksjonen fungerer slik at hver gang man får en gevinstgivende kombinasjon i spillet så kommer de symbolene som var en del av kombinasjon til å eksplodere. Dette kommer da til og automatisk skape plass til nye symboler. Samtidig som dette skjer så blir det aktivert en multiplikatorfunksjon. Denne multiplikator-funksjonen øker hvis de gevinstgivende kombinasjonene fortsetter. Den begynner på 1x og går opp til 5x, alt etter hvor mange gevinstgivende kombinasjoner man får etter hverandre. Gratisspinn finner man også i Rook's Revenge. Gratisspinnene blir aktivert når man får minst tre symboler i form av gylne masker på en innsatslinje. Det er altså ikke snakk om scattersymboler her, men vanlige symboler som må dukke opp ved siden av hverandre for at rundene skal bli aktivert.
I tillegg til disse to ganske spesielle funksjonene finner man wildsymbolet. Dette symbolet fungerer som vanlig som en joker i spillet, og kan derfor erstatte alle andre symboler som man finner i spillet. Wildsymbolet er med andre ord med på å øke sjansene for gevinstgivende kombinasjoner, og øker sjansen for gode gevinster underveis ganske betraktelig.